Distillation. Among distillation/rectification units the distillation column I is designed to perform complete alcohol distillation from brew with ethanol attendant impurities, in other words, it is designed for separating volatile brew components from on-volatile ones. The brew cleaned from volatile components flows from the lower part of the column as distillery dregs. It already contains extractive substances, suspended particles, as well as a significant portion of water and tail impurities. The volatile part of the brew that contains ethanol, water and attendant volatile impurities flowі in the form of wash distillate to feed the epuration column.
The temperature at which the brew reaches the feed tray plays an essential role for the operation of the distillation column. As a rule, the brew does not reach its boiling point in the heating device. Thus, there occurs alcohol-water vapor condensation, the heat of which makes the brew boil.
Our company performs design services, production, installation and automation of the distillation/rectification units and heat-transfer equipment according to customer's technical specifications.
We can produce both standard and non-standard equipment for all branches of industry either in accordance with customer's design documentation or in accordance with the documentation developed by our company which is based on customer's technical specification according to the new construction technologies.
Engineering. Distillation Column
---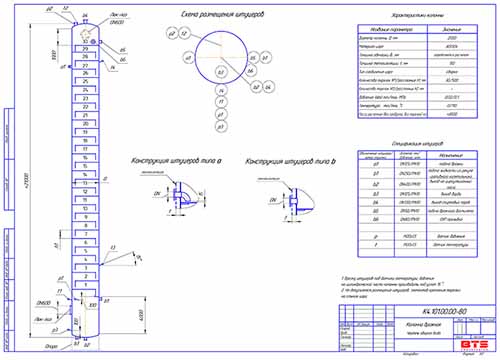 ---
Trays
Valve trays are also widely used in petrochemical and alcohol industry. The major advantages of these valves are as follows: efficient mass transfer in large range of workloads, simple design, low content of metal and low cost.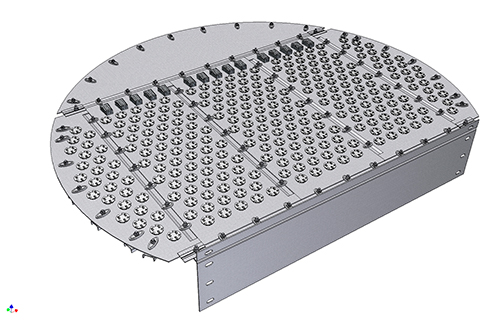 Random Packing

Raschig rings and Pall rings, used as attachments in column apparatus designed for mass-heat exchange processes in chemical and other industries.