Our company performs design, construction, installation supervision and commissioning of rectification columns in accordance with Customer's specification..
Rectification column is designed for separation of liquid mixtures, components of which feature different boiling points. The rectification column refers to a vertical cylinder with contact devices mounted inside.
The Principle of Rectification Column Operation:
The steam of distillable liquid enters the rectification column. It rises from the bottom; due to backflow the liquid condensed on the top in the refrigerator flows towards the steam. If the dispersed product consists of two components, one will obtain the following final products: distillate coming from the upper part of the column and distillation residue flowing from the bottom of the column. The last one is less volatile in liquid form.
Rectification columns of industrial applications can feature the altitude up to 60 m and the diameter of 6 m. Trays and packing are used as contact devices. Column packing can refer to metal, ceramic, glass or other elements of different dimensions. The condensation is carried out on the extended surface of these elements.
Engineering. Rectification Column
---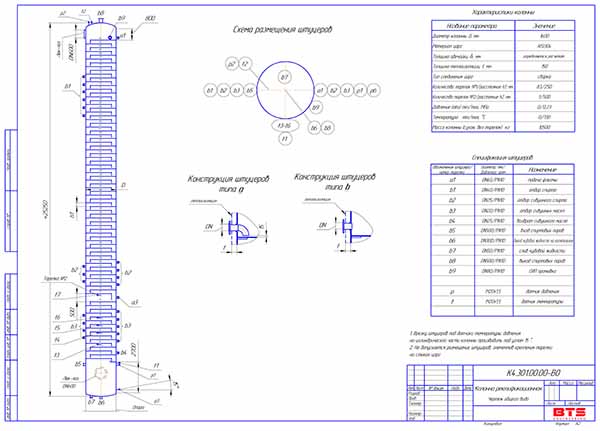 ---
Trays
Rectification (product-concentrated) column is designed and suitable for the alcohol concentration and complete exctraction of neuter, main and end admixtures from the epurate. It can work under atmospheric, overpressure or under vacuum.