Designing
Our highly-qualified staff offers the following design services:
modern boiler houses for different fuels with complete automation;
automated central heat supply station and individual heating with weather dependable heat supply control;
manufacturing engineering based on the fermentation with complete processing;
automatic equipment, process cycles and enterprises monitoring and control systems.
Company developed more than 100 different projects in Ukraine and over the sea.
The most interesting and presentable projects we participated in, are as follows:
portside bioethanol plant of UAB NORDETANOLIS company in Klaipeda (Lithuania);
boiler plant of 1.5 MW in Kotsyubinskoe urban-type settlement of Kievo-Sviatoshynskyi district;
boiler house of cook-chill food production shop of OOO Strana Vkusa with a power of 1.0 MW;
central heat supply station with a power of 9.5 MW in Rovno;
recycling water supply systems of alcohol plants of Ukraine;
automatic control systems and concentration correction of disinfecting agents for water supply and wastewater disposal system of enterprises of Ukraine, Russia and Moldavia.
At the moment we are designing:
boiler houses of ООО T-Stil in Rovno;
energy-efficient distillation/rectification unit with capacity of 10 000 decalitre/day;
low-temperature raw material cooking section for the alcohol plant with a capacity of 10000 decalitre/day;
waste treatment plant construction project;
bioethanol plant of AO Biofuture, Lithuania.
3D plant designing BTS-ENGINEERING performs plant designing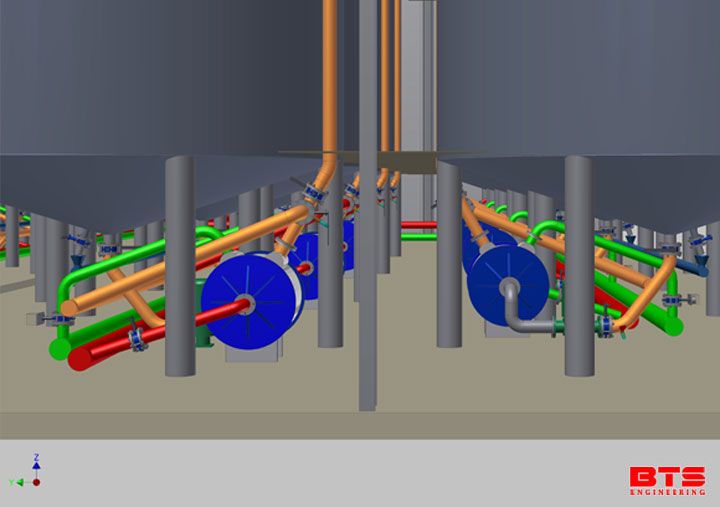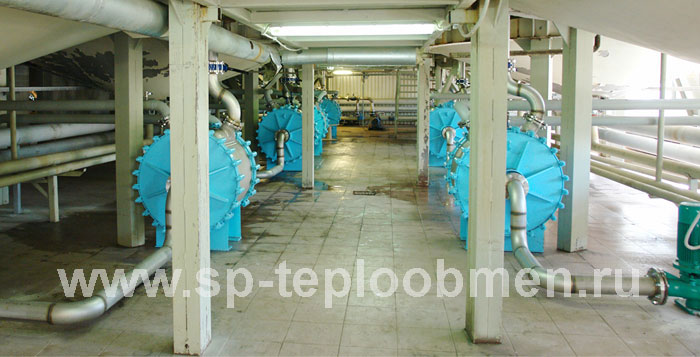 Circulation water supply system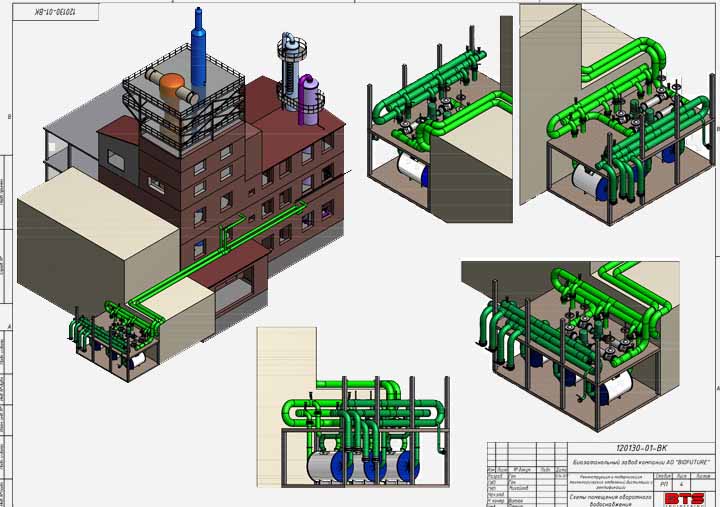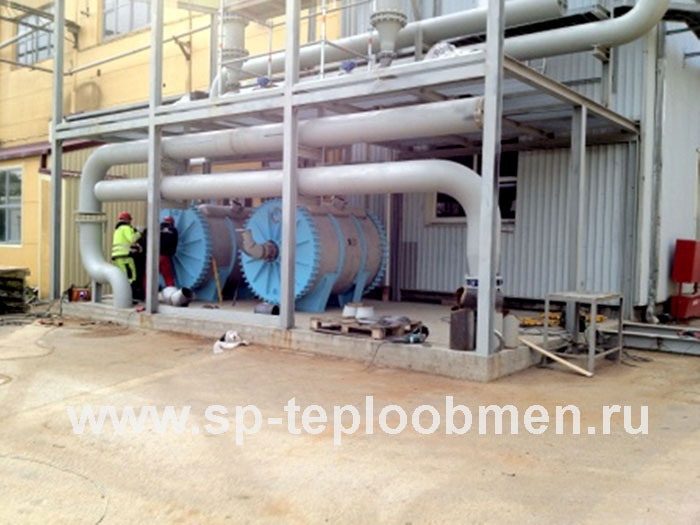 Flow charts of circulation water supply system facilities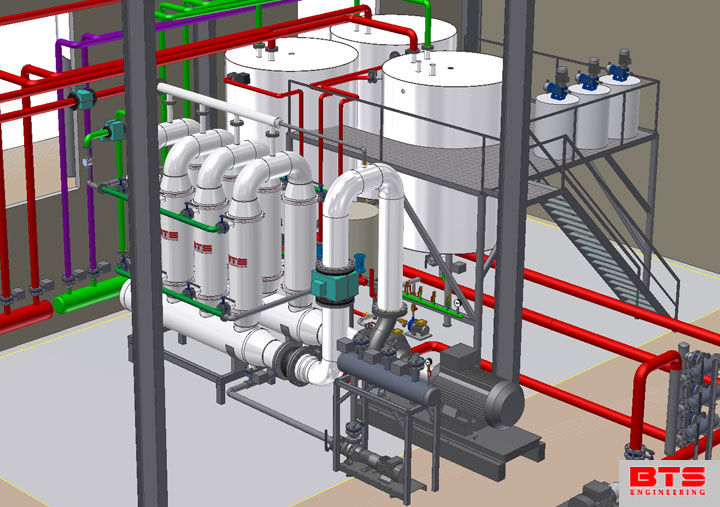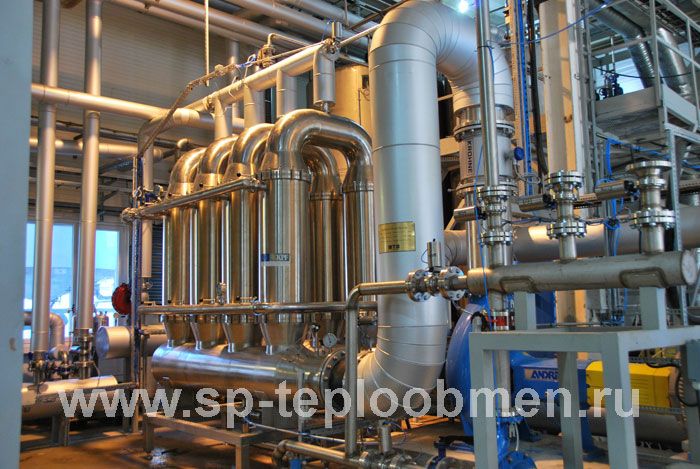 Designing of microfiltration ceramic membrane unit
Designing and revamping of boiler houses
BTS-ENGINEERING performs designing and revamping of boiler houses
BTS-ENGINEERING performs designing of boiler houses which operate on different types of fuel, namely: natural and liquid gas, liquid fuel, wood, coal, etc. Factors affecting the choice of the fuel are the following: particular characteristics and the facility layout, intended operation mode, availability of different types of the fuel.
Calculation of boiler units is made after the detailed facility inspection considering customer preferences, facility features and boiler safety requirements.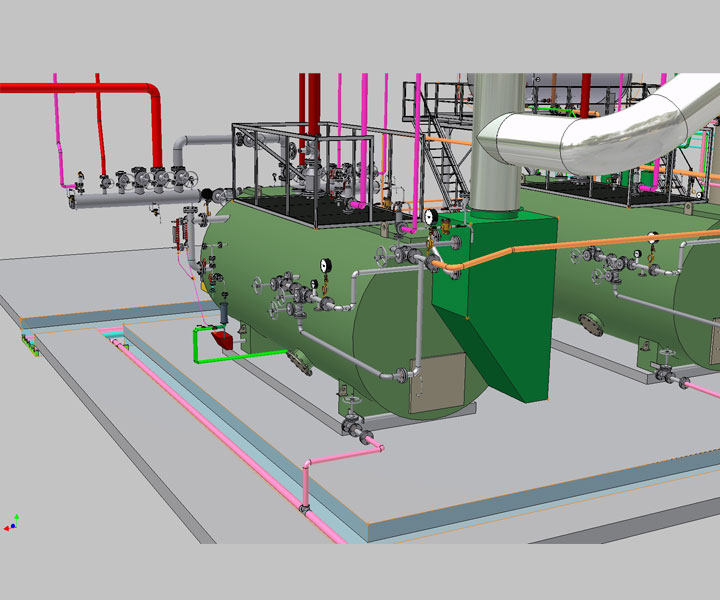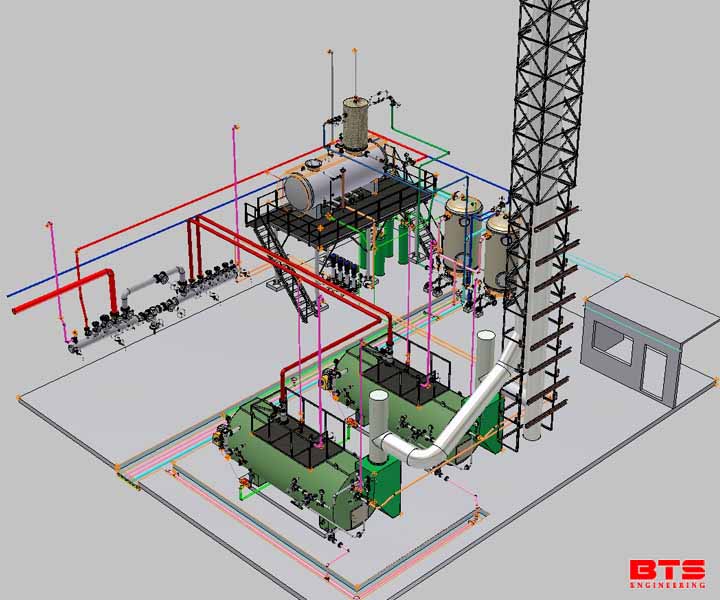 Reconstruction of consumers goods shop building into a boiler house with installed capacity of 10 tons of steam per hour in 12 Fabrichna Street in Rovno.
This category does not contain any products.