---
Revamping of Distillation and Rectification Sections
Our specialists work with controllers of any complexity and configurations, starting from simple home-made controllers to multimodule foreign ones. One-year warranty period is provided for all executed services.
We offer the following services:
site analysis;
automation design development;
switchboard wiring of automation;
programming of industrial controllers;
automation system maintenance.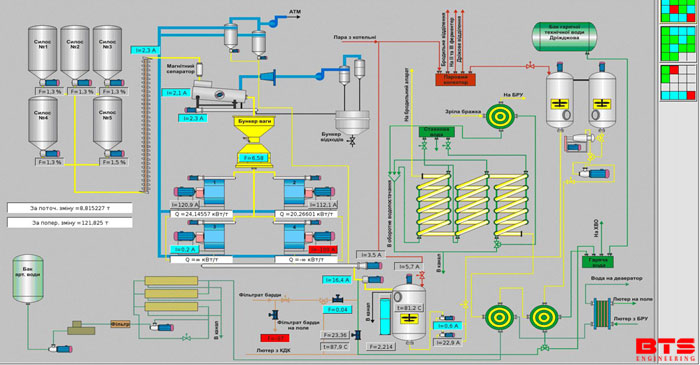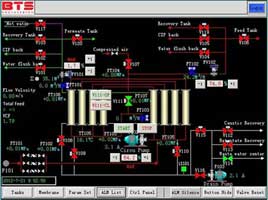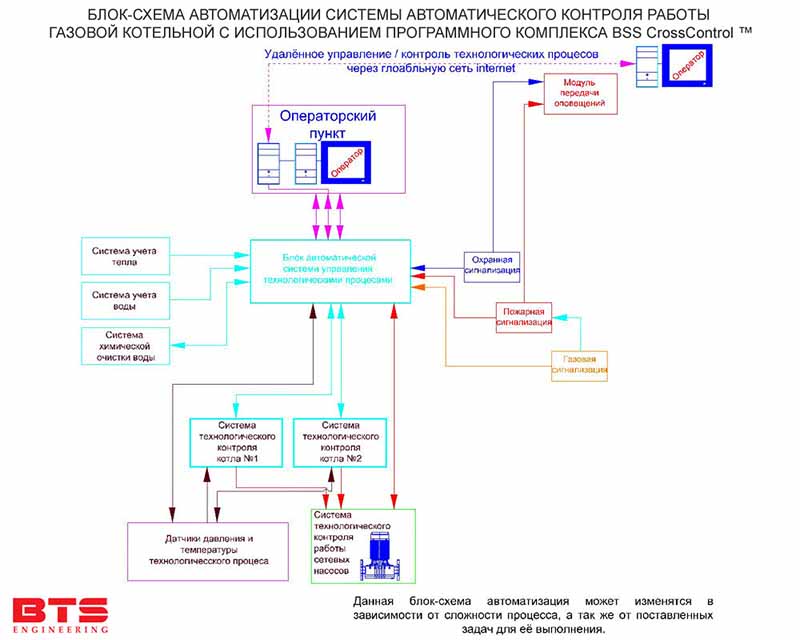 ---
Development of Engineering Solutions
Engineering solutions developed by "BTS-ENGINEERING" are focused on materials cost saving and power consumption reduction, improvement of technological parameters at food industry enterprises and increase in capacity. Thus, the production efficiency is also improved.
---
Designing
Availability of experienced personnel enables us to offer design services in:
different fuel-types modern boiler houses with full automation range;
central heating station and automated control unit which operate automatically with heat supply control which in turn depends upon the weather;
utility systems (water supply, heating system, ventilation, waste water disposal system, gas supply), the things we cannot imagine our complete modern life without;
manufacturing engineering based on fermentation techniques with the cycle of complete product processing;
process control of manufacturing methods; automation of heating systems, ventilation and heat generation;
process and equipment control systems as well as technological cycles and enterprises in general.
---
Equipment Supply and Completing
Due to cooperation with many European manufacturers we can supply different process equipment.
---
Start-Up Operations
After construction and installation works are finished start-up works are performed that are aimed at adjusting installed active equipment as well as controlling the availability of system operation. Performance of start-up work allows identifying and eliminating possible non-compliancies in time before putting facility into operation.