Using hydroponic systems to create a home garden
Due to the first harvest grown by our client using a hydroponic system and the controller, purchased on the site bts.net.ua, we want to share with you useful information about hydroponics systems, application features and its advantages.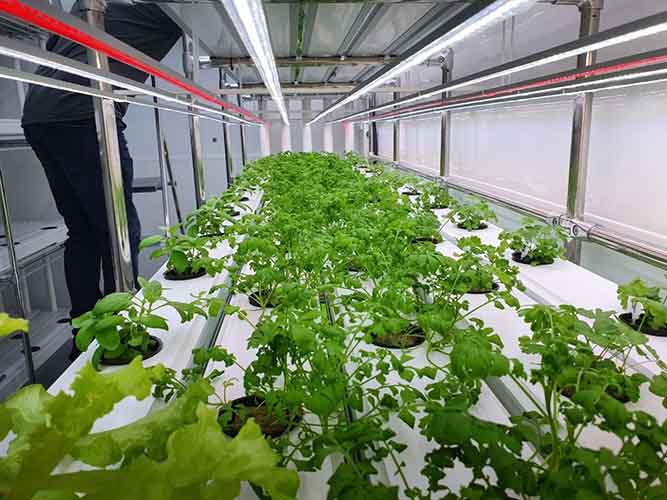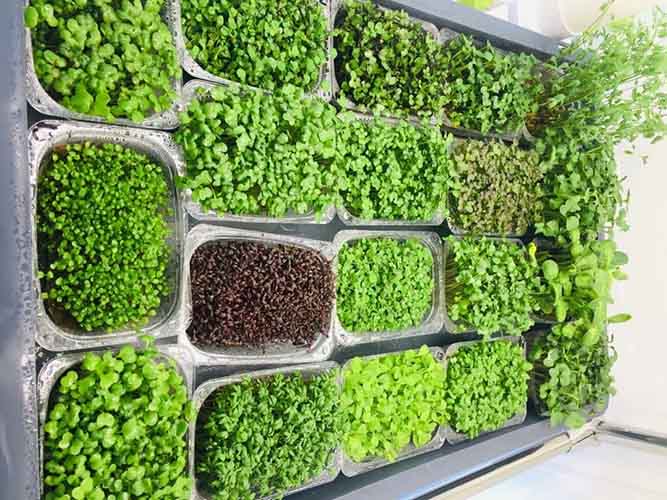 Hydroponics can be defined as growing plants in water containing nutrients. Examples of this type of hydroponic system include NFT (nutrient film technique) systems and deep-sea float systems in which plant roots are placed in nutrient solutions. Another definition of hydroponics is growing plants without soil. With this definition, growing plants in groundless environments (potted soil) or other types of aggregate media such as sand, gravel, and coconut coil is considered hydroponic systems.
Plants cannot function properly without 17 essential nutrients. These nutrients are necessary for the processes that are critical for plant growth and development to occur. For example, magnesium is an essential component of chlorophyll. Chlorophyll is a pigment used to capture the light energy needed for photosynthesis. It also reflects green waves and is the reason that most plants are green. Magnesium is the center of the chlorophyll molecule.
PH control parameters for hydroponics
It is impossible to discuss plant nutrition without taking into account pH. In hydroponics, we are primarily interested in the pH of water used for the preparation of nutrient solutions and irrigation of plants. pH is a measure of the relative acidity or concentration of hydrogen ions and plays an important role in the availability of nutrients to plants. It is measured on a scale of 0 to 14 points, where 0 is the most acidic, 7 is neutral, and 14 is the most alkaline. The scale is logarithmic, and each unit represents a 10-fold change. This means that small changes in values are large changes in pH. For example, the value 7 is 10 times greater than 6 and 100 times greater than 5. In general, the optimal pH range for growing vegetables hydroponically is from 5.0 to 7.0.
Hydroponic system with the ability to connect to a computer has the same pH control function as most of our controllers.
It is also important to consider the alkalinity of the water. Alkalinity is a measure of capacity. It measures the ability of water to neutralize acid. This is primarily due to the total amount of carbonate (CO3) and bicarbonate (HCO3), but hydroxide, ammonium, Borate, silicate and phosphate can also contribute.
When the total alkalinity is low, the water has a low buffering capacity. As a result, its pH will easily change depending on what is added to it. When the total alkalinity is high, the pH of the water is high. The acid can be injected with irrigation water to reduce the high pH of the water. The amount of acid required depends on the alkalinity of the water.
The design of the hydroponic system presented on the site includes not only the functions of pH and alkali control, but also the regulation and control of electrical conductivity and nutrients, and a hydroponic system with the ability to connect to a computer. You will be able to monitor and manage irrigation even from your smart phone.