SCADA-System "BSS Cross-control"
---
SCADA-system is a software package designed for development or ensuring on-line operation of the systems of collecting, processing, displaying and archiving of the information about the object being monitored or controlled.
Software «(SCADA) Control system of microprocessor controllers of BSS Cross-Control» («BSS Cross-Control») is a unique software automatic control system (ACS) designed by the professionals of OOO "BIOTEKHSOIUZ" (Certificate of copyright registration for program production No26656, date of registration 27.11.2008), for automatic control, data collection and storage, further viewing or analyzing of data at food industry enterprises as well as industrial enterprises and energy facilities.
The software system provides the possibility of archivating (to save parameters, set in the software, in a database), displaying (interactive media for the display of trending and parameter) and process operation at production.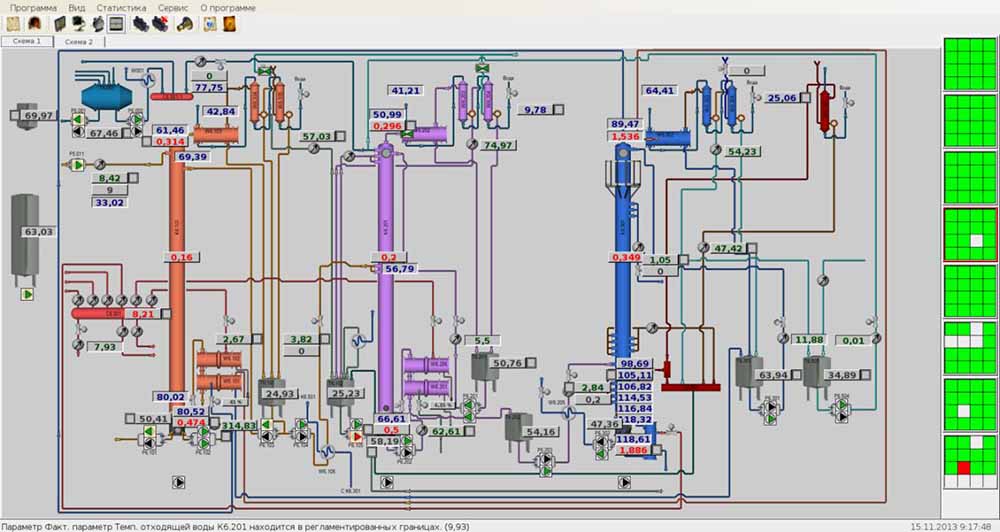 Screenshot of software «(SCADA) Control system of microprocessor controllers of BSS Cross-Control» («BSS Cross-Control»)
---
Utility Monitoring Software
With rapid rise in prices for utilities, everyone is interested in financial savings, their rational and effective use. Nowadays, there is a variety of up-to-date technologies and equipment for reduction of consuming of all utility types, but before implementation of energy saving measures, analysis of utility consumption should be carried out.
Daily monitoring survey is the most effective method of utility accounting. Monitoring survey includes gathering of information about utility consumption, determination of maximum and minimum consumption periods of each, analysis and taking measures of their rational use.
The utility monitoring survey software is a unique sofware system which provides automation of supply and consumption procedure of the utilities which makes their rational use possible.
Sample Screen of Data Analyses Section
Software advantages over the energy consumption monitoring survey of state-financial institutions
Automatic calculation of the limit residual energy carrier;
Output from any computer.
Provision of data exchange via Internet network by means of Web-servers.
When there is no access to the Internet network there is an additional option of data record in the file, where the entered data are being archived, registered in an external electronic data storage device and after that are physically passed to the server for further processing.
Интуитивно простой интерфейс.
Simple interface.
Reminder system.
Counter system compatibility for automatic reading.
---
BSS CrossControl™ - Software for process control at production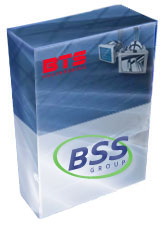 Software for process control at production.
The software provides a possibility of logging (saving the preset program parameters in data basis), output (interactive environment for trend and parameters display) and control of the process, and is designed to be used in main units of customer's facilities.
The customer's personnel can act as the software users.
GENERAL DATA AND CONDITIONS OF SOFTWARE APPLICATION >>