Processing of distillery stillage
Subsidiary enterprise "BTS-ENGINEERING" carries out construction of offices for the processing of distillery stillage.
At the stage of distilling alcohol, the main waste of its production is formed – distillery dreg. For existing alcohol production Subsidiary Enterprise "BTS-ENGINEERING" offers the construction of plants for the processing of distillery stillage.1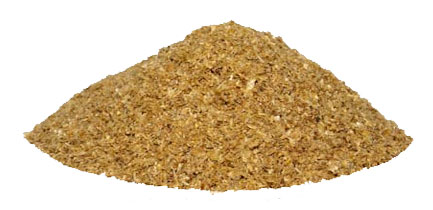 Distillery stillage is processed to produce DDGS:
DDGS (dried distillers grains with solvents ) – can be used as a high-quality animal feed.
Advanced technologies used in the construction of post-alcohol bard processing units ensure high quality of the resulting dry enriched distiller's wash (DDGS) at a low level of energy consumption.
Department of complex processing of dried distillers – 3D model.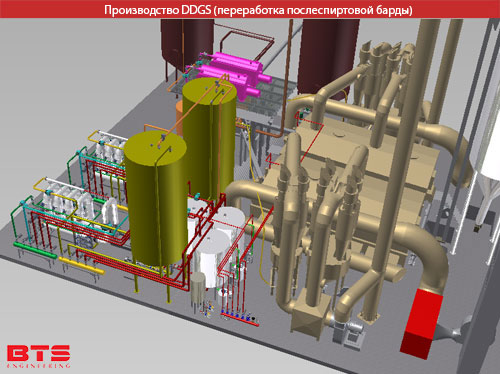 Use of membrane technologies for separation and thickening of process waste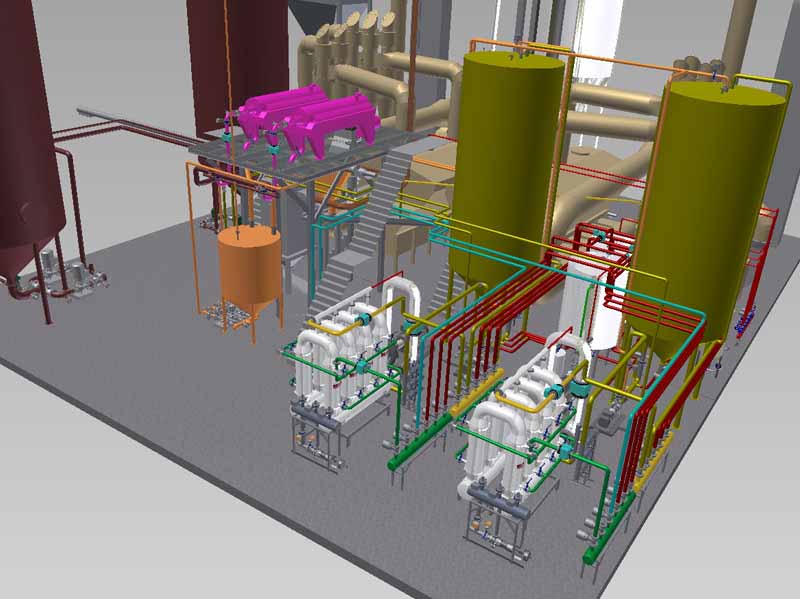 The scheme uses existing membrane installations with replacement ceramic membranes.
The membrane technology reduces the consumption of "fresh" artesian water for the technology and reduces the discharge of process wastewater.
Projects for distillery stillage processing.
The production of DDGS.
Development and implementation of DDGS production scheme from distillery stillage
Development, laboratory research of filtration technologies in the production of ethanol, bioethanol, DDGS from distillery stillage
Design of a laboratory ultrafiltration unit
Debugging technologies on a laboratory installation
Design and engineering of a pilot ultrafiltration plant
Installation, start-up and operation of a pilot plant
Development and implementation of integrated grain processing scheme
Development and implementation of an automated process control system (automated process control system) using the original software product