Vacuum pumps in special design made of AISI 304 AISI 316
Vacuum pumps are subdivided into ultra-high-vacuum, high-vacuum, medium-vacuum and low-vacuum pumps, depending on the principle of operation, into mechanical and physicochemical.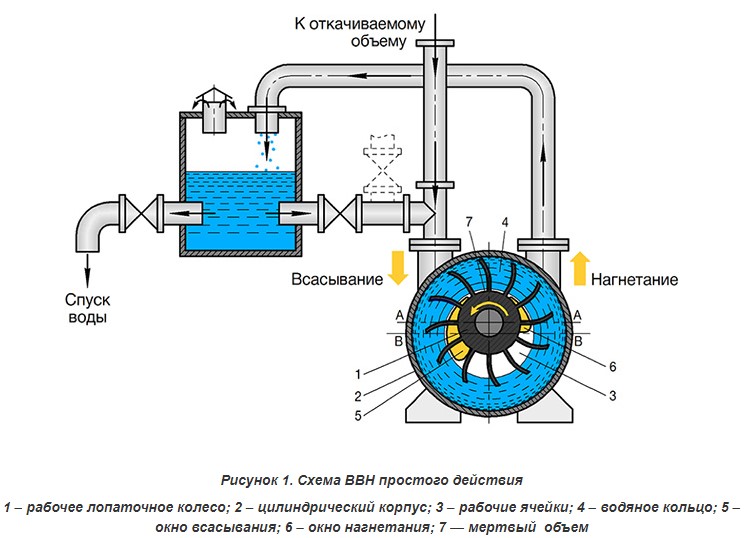 Classification of pumps by design feature:
Reciprocating
Diaphragm
Liquid ring, lamellar-rotary
Screw
Roots
Spool
Spiral
Ferry oil
Sorption
Cryogenic
To obtain varying degrees of vacuum, appropriate pumps or a combination of them are required. The choice of the pump is determined by the type and amount of gases passed by the pump, and the range of operating pressures of the pump, and its parameters. There is no pump that can provide a vacuum over the entire pressure range with acceptable efficiency.